Working a Winery Harvest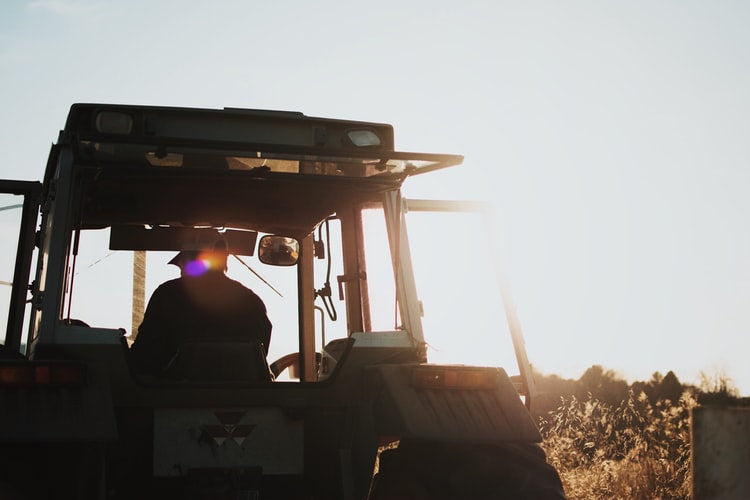 Harvest is every winemakers greatest dream and worst nightmare, rolled into one. Months and months of time spent in the vineyards. Pruning, ploughing, tending and analysing. Long hours in the sun, rain, wind, frost and everything in between, all working towards this one moment. From the first moment that the leaves fall off in the Autumn, the work begins, always moving inexorably towards the next. It turns out that nature has absolutely no interest in our desire to have a short break, so, needless to say, a vignerons life isn't the easiest of choices! If you're interested in understanding what goes on throughout a year in a vineyard, be sure to read our previous post here!

Every harvest is slightly different than the last, a simple reality of working together with nature. It's also true to say that it's quite different across the world; a Malbec harvest on the flat, baking hot plains of Luyan de Cuyo in Mendoza is going to be a rather different affair than trying to harvest Riesling on the slopes of the Mosel Valley. There will always be differences, nuances and varying ways of achieving the same goal; to successfully harvest a crop of ripe, healthy grapes and get them into the winery in the best condition possible. We're going to take a look at some of the practicalities and considerations of doing just that!


Preparation
"By failing to prepare, you are preparing to fail"

Harvest is a chaotic time of the year, with wineries stretched to the limit the receive and process a years worth of grapes, often with overlapping timings. Needless to say, aside from hard work and a good sense of humour, preparation is absolutely key! Large wineries can crush 10s of tons of grapes each harvest, each batch coming in at a different time and needing to be dealt with almost immediately, unless expensive storage facilities are hired. Tank space can fill quickly and everything must be cycled to make room for the latest batch of grapes to arrive. Everything must be cleaned each and everytime it's used and as mentioned before, nature waits for no man.

1. Grape Ripeness. In the weeks before the harvest, wine-makers and vignerons will be busy in the vineyards, tasting and analysing the grapes. Harvesting grapes at exactly the right moment is an acquired skill and requires patience and knowledge, then a sense of urgency to get them in at just the right time. A common way of testing this is to use a refractometer; a tool that reads grape sugars and acidity levels. At any given point, a wine-maker can pick grapes from various points in a vineyard, crush them and rub them onto the refractometer's detector, which will then display the level of potential alcohol and the acidity levels. Depending on the style of wine intended and the predicted weather forecast, wine-makers can then make more accurate predictions of harvest dates. Another tried and tested method is to simply chew on the grapes! With experience, wine-makers can get a very good idea of the phenolic ripeness and, importantly, the ripeness levels of the skins and pips. This is particularly important for red grapes as tannin levels cannot be measured easily in the vineyard.

2. Weather Forecast. Grape ripeness should be the single element driving a harvest date but, sadly, nature has a tendency to throw a spanner into proceedings. Imagine a scenario; you're growing Cabernet Sauvignon in Sonoma and it's been a good year. In 10 days, the sugar and acidity levels will be just perfect for the style of wine you want to make and the winery is ready to receive them. Then, on the weather forecast, you see a storm approaching; it'll land in 4 days. Now, if you harvest immediately the grapes won't be as ripe as you want them to be and certain plots will have slightly green, bitter tannins. Do you take the risk and let the storm potentially pass? If it comes over your vineyard and rains heavily, your grapes will swell with water, flavours will be diluted and you could even lose a significant portion of your crop. Decisions, decisions!

3. Space. If you're going to receive several tons of grapes, you're going to need some space, both in the grape reception area and in the tanks. As each batch of grapes is received, they're going to be moved into tanks after pressing/crushing and that means that space needs to be free in order to store the grape must and begin fermentation. It might sound obvious but many wineries hold onto wine in tank until it's necessary to bottle, but in this case, those tanks need to be free for the new harvest! A little like undertaking a new project; clarity is key from the start.

Harvest 

Harvests typically last 4-6 weeks and most staff in a winery will have a specific role of some description. However, assuming a more general role in the winery, you'll be doing a fair bit of the following:

1. Early wake-up. This might sound like the start of any tough job but it has a very specific purpose in the world of wine, beyond getting extra work done. When the temperature is cooler and the sun hasn't yet risen, it's an ideal time to harvest aromatic white grapes, whilst those delicate aromatics are still preserved. This is sometimes overnight by machine in vineyards that faciliate it, whereas in more labour intensive operations, it simply means an early alarm clock! I hope you like how the world looks at 5am.

2. Harvesting. Easily one of the toughest jobs in the wine industry. Grape harvesting may seem romantic but after two hours of bending over, searching for clusters of grapes barely 40cm from the ground whilst your colleagues fly past you, it's not unusual to see morale starting to slip. Grape harvest is the meat and bones of the job and easily one of the most important; selecting healthy grapes, flagging issues in the vineyards and keeping good pace is hard to do at the same time, but experienced vigerons and harvesters pull out the stops every year to make it work. Sparkling wines and grapes that require whole-bunch fermentation (Pinot Noir, Syrah and Gamay often fall into this category) need whole-bunches in order to work, so manual, skilled harvesting is essential.

3. Grape reception. Not every vineyard has the luxury or foresight to sort the grapes upon harvesting and if you're using a mechanised option, then it's out of the question. The next quality control option is at the sorting table, where grapes are deposited onto a vibrating table to have poor quality grapes, under-ripe/over-ripe grapes and MOG (Material other than grapes) removed from the process. If you have this job, make sure you wear some bug spray; we got 27 bites the one and only time we had to hold the line at the sorting table!

4. Manual Labour. If you're not in the vineyards and you're not receiving grapes, there's certainly something heavy you could be lifting! One of the major jobs in a grape harvest is simple logistics; moving barrels, lighter tanks, equipment and so on, in order to keep the rotation going as it's meant to. Even shovelling dry ice into a press is hard work after the first 10 or 20 shovel loads! Add to this that most harvests tend to take place during quite warm times of the year, and you can see yourself breaking a sweat quickly!

5. Clean, Clean, Clean. 50% of the time working in a vineyard is back-breaking hard work, 10% is well earnt rest and 40% of the time is....cleaning. Seriously. Every single basket, press, table and square foot of floor is cleaned completely before the next batch of grapes arrive. It may seem monotonous but cleaning is a key part of running a successful harvest operation and should have the pleasure of working a harvest, you'll spend a lot of time with a hose-pipe in your hands.


Finishing

After a long day at the winery, sore of body and weary of mind, it's time to head home and get some well deserved rest. There's likely another 30-40 days of exactly the same to be completed before the harvest is entirely over and by the end of it, you'll know exactly what you've been a part of. However, before then, it's customary to have a post-shift beer, or, as one German wine-maker once told us:

"If you want to make really good wine, you have to drink a lot of beer"

Cheers to that and good luck everyone with the 2019 harvest! We can't wait to taste the wines!
For more information on how to travel with wine, check out the links below: